Mom wrote their story in 2014 in order to share their history with family and family to come.
I'm excited to now share their story with YOU!
In The Ziemke Story you will learn of their Christian Heritage, their early years, ministry, trying times, family, where they've been, and how they ended up where they are today!
We will endeavor to share a little bit of  The Ziemke Story each week as Mom wrote it to her children, grandchildren, great grandchildren, and beyond.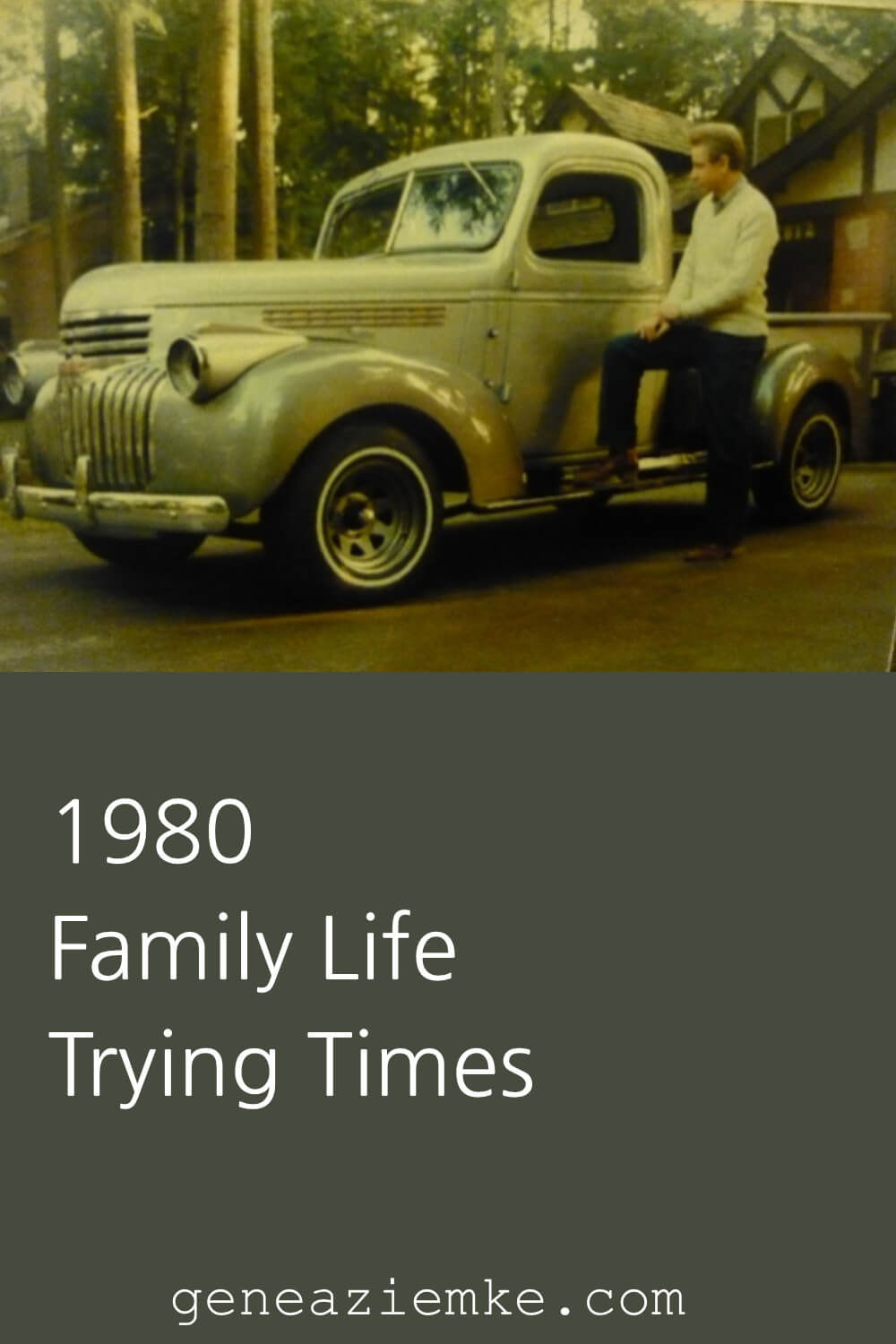 1980 – Family Life and Trying Times
Family Life
When Brenda was 14, she worked as a Candy Striper at Good Samaritan Hospital two afternoons a week. She enjoyed it a lot but she also had some humorously different experiences. Like the time she brought an old lady a glass of water and asked if there was anything else she could do for her. The lady said, "Ya, you can help me brush my teeth". Brenda said, "Ok, do you want to come over here by the sink?" Instead, the lady took out her false teeth and handed them to her. Ha – Good experience! In the summer she helped Chip and Ladonna at the King County Fair.
Brad had saved $500 through buying, fixing up and selling first mini-bikes, then bikes, go-carts, and so forth. He also worked some at mowing lawns. He was trying to earn enough to buy a car by the time he was 16.
A tasty lunch was English Pizzas, which Aunt Frieda taught us to make. Favorite "eating places" were Herfy's, downtown close to Safeway, Sea Galley, or after church services in the evening, Sambo's. For special events, it was the Pizza and Pipes, a pizza restaurant with a real pipe organ like the Organ Grinder in Oregon; and sometimes we had Chinese food at the "Great Wall of China".
Our shopping places were Elvins in Puyallup, Hi Ho, which later became Fred Meyer, Safeway, Pay 'N Save, SeaTac Mall, Dightman's Bible Book Store, Tacoma Mall, Wards, Jaffco, and Shoenfelds.
Ladonna had her first baby, little Annah Lisa, and stayed at our house for a week. Debi and Chic were planning to marry.
Quick Quotes from my letter to Mom May 13, 1980:
After a week of enjoying her at our house, we moved baby Annah to her own house. She is such a little doll. So cuddly and cute. She does have lungs to cry but you can always get her quieted quickly by changing, feeding, burping, or just holding her. She looks like a little teddy bear in her little sleepers. She will be well dressed in all the lovely dresses she has received. I love the adorable pink frilly dress from Cindy. Ladonna is doing real well considering the short time since surgery. I hope she takes it easy now that she's home.
Debi is busy getting her invitations addressed and she is missing Chic. His work was at a standstill here and he had opportunity to work with his Dad in California for a few weeks. He'll be back a week or two before the wedding, June 21. Several of her foster family is planning to come from Canada and her foster father known as "Uncle Bert" will be giving her away. She hadn't expected that at all. It would mean a lot to her to have some of her new relatives there. Glad Joe and Bonnie are planning to come.
The kids are all doing well, now at ages 10, 13 and 15. They have good report cards as usual. Brenda's GPA was 3.86 and Brad's 3.54. Bridget got mostly A's and a B or two.
Mt St. Helen erupted on Gene's 40th birthday, May 18. It was a Sunday. It blew again, but less forcefully, on May 25. Sharliss and Dan were camping near there at Millersylvania Park. Our kids were planning to join them on Monday. Needless to say, Sharliss and Dan came home instead.
"Scoop the Loop" was popular in mid-sized cities. On a Friday or Saturday night, young people in cars of all types would drive through town, circle around and back again, with music blaring. Some of our church kids were involved in that and, I dare say, our own kids were probably in some of those cars. Sometimes the youth passed out church flyers at this event.
Debi and Chic were married June 21, 1980 at our church with a reception afterward at "The Iron Gate" Restaurant. Once Debi had moved out, Brad claimed her old room. We had purchased new furniture for him when we moved: dark wood bunk beds and matching dressers/desk. It was all real wood and very nice. In a few years, though, he wanted a water bed. It was sad to see the nice bunks go.
Bridget got the room Brad had previously occupied. It was fun redecorating her room in a motif she liked. Green walls with one papered in Holly Hobby paper. I refinished the dresser and chest and lined the drawers with the same paper. She had wall-hung shelves for her stuffed animals and other décor. For her birthday (or maybe Christmas) we got her a little white stuffed dog that looked cute sitting in the middle of her bed. It was just like the real dog we had found and hoped we could keep. We had to try to find the owners though and they showed up a few days later. Bridget was especially sad to see it go.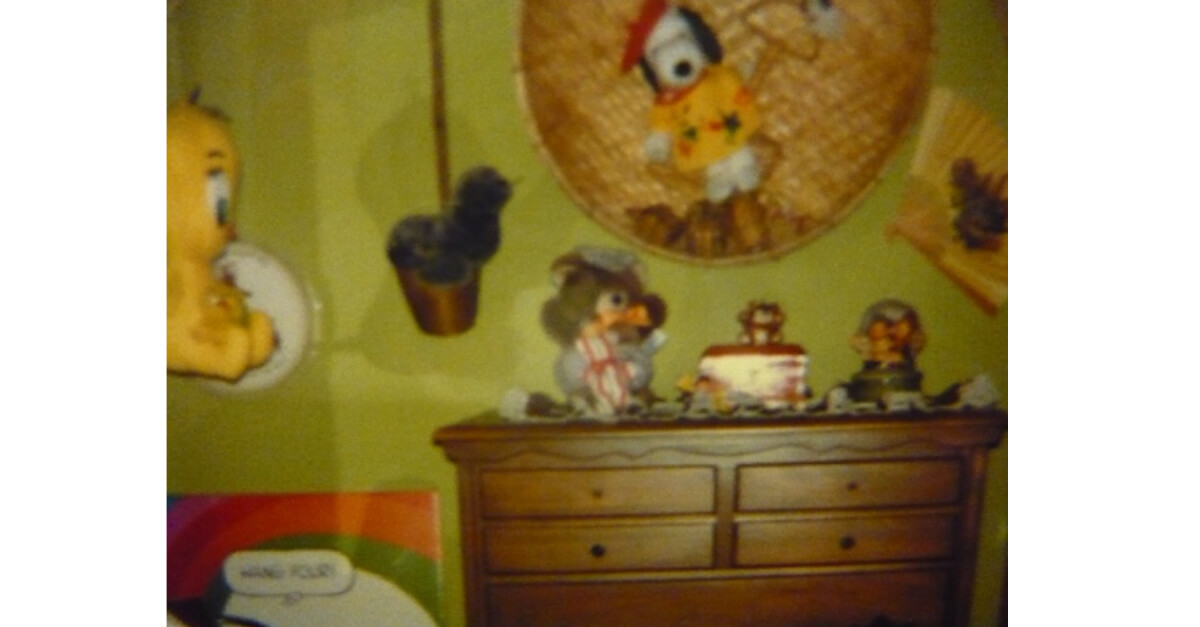 In September we went to Wisconsin, stayed with Gary and Linda, and taught a marriage seminar at their church. While there, we went to see Gene's Dad at his house. Our kids had stayed home and Debi and Chic came to be with them.
I took a series of six classes on Saturday mornings at Clover Park Vocational School in Tacoma. I signed up for "Communication Techniques" but it was changed to "Utilizing Your Potential in Time Management". I was so involved already in finding and training volunteers, organizing, etc; I thought it would be good for the time and also into the future.
Trying Times
Our Youth Pastor resigned effective October 1, 1980. His mantra had been: "In essentials, unity; in all things, liberty" (a common quotation from a 17th century theologian). We understood his convictions and were trusting and believing that he was just leaving to find his own way, as he said. We were even a little naïve. However, a short time later, he started his own church and several of our folks went with him.
We were headed toward a departure from the strict standards of the UPC ourselves, but not quite ready at this point. It was a hurtful time. We had given 110%, as Gene would say, into the lives of these folks. It was hard not to take it personally. Some of the people we were closest with were involved. All we wanted to do was love God and help people.
Gene often had an old car to work on and restore. It was good therapy for him as well as a way to invest/save money. This year he tried to earn enough for us to go to Florida for Christmas by restoring a 1964 Volkswagen. He used his days off and some evenings to work on it. Others he restored were a 1915 Ford Speedster and a 1941 Chevy Pickup.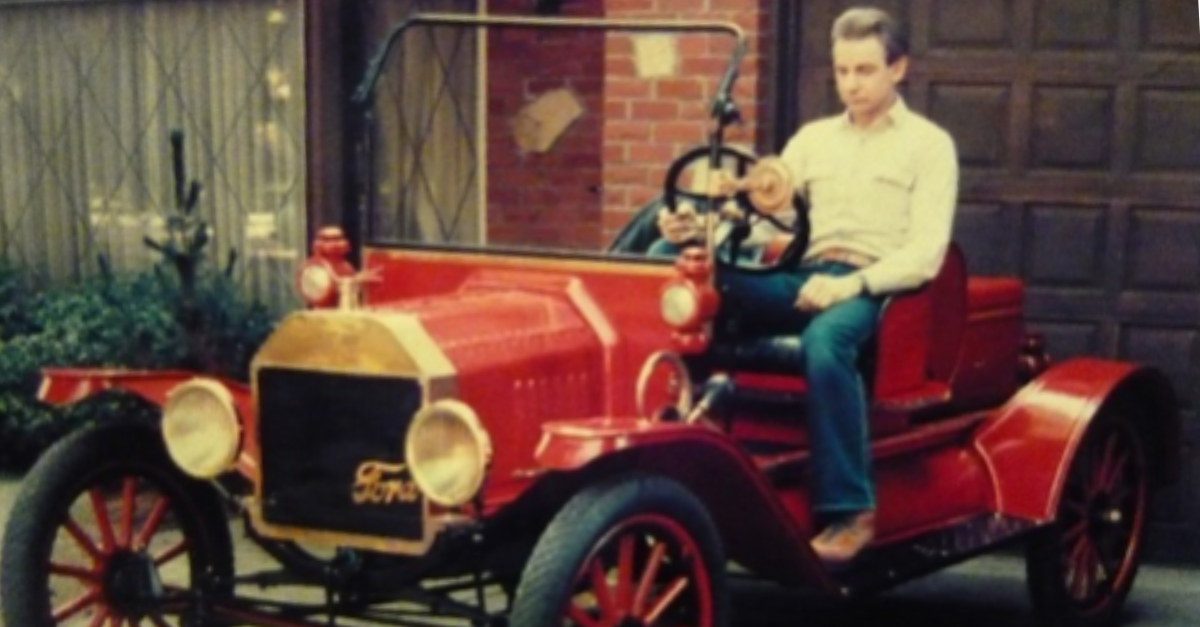 1915 Ford Speedster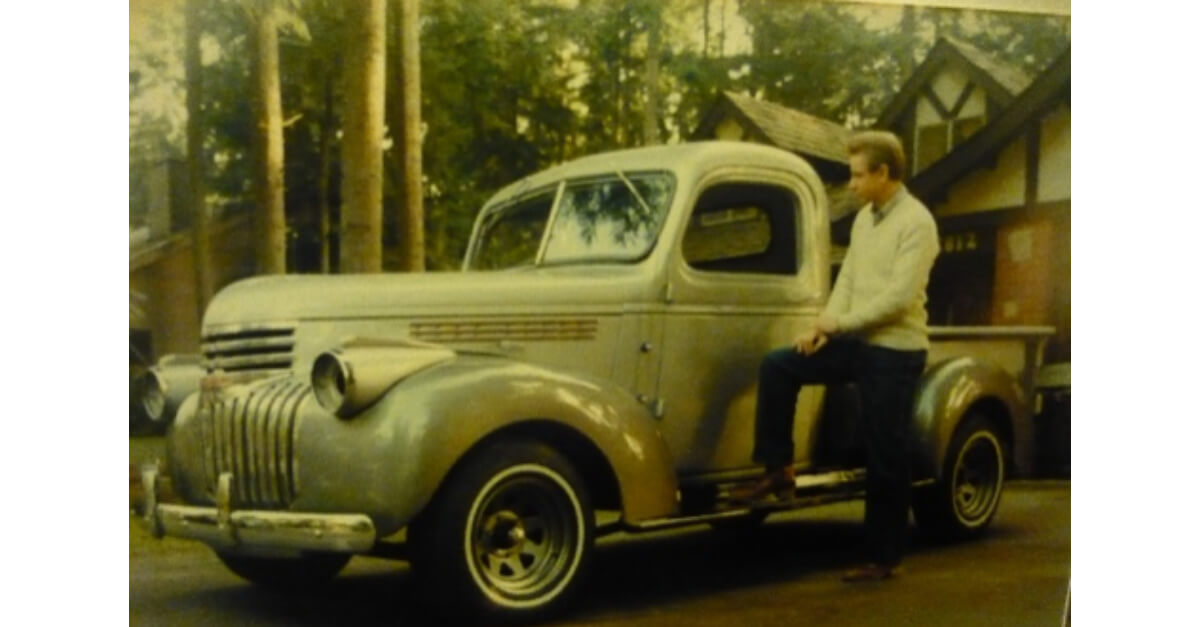 1941 Chevy Pickup
Family Council
We had "Family Council" with our children from time to time. A note resulting from one council said:
Everyone make your own bed first thing.
Do the job written on the board.
Keep your clean laundry bins emptied.
Keep your rooms straightened.
Be diligent in chores.
Study in the dining room or your own room.
Keep books in the dining room or your own room.
Put coats away immediately.
Family Fun
We took the whole family to Florida for 14 days, including Christmas with my parents. This time we got to tour NASA Kennedy space Center at Cape Canaveral. My brother Rich was with us and was so knowledgeable about the rockets and exhibits, he acted as a tour guide and other tourists began to join our group to listen to him. We also spent a day at Cypress Gardens and another day (New Year's Eve) at Disney World. There was a super-packed crowd to see the fire-works; so much so that you had no control of where you were going but were swept along with the crowd touching the person ahead of you, while someone was also at your back.
The Thompson cousins, Gary and Linda and their kids, were camping at Fort Wilderness on the Disney Grounds, and we camped at another park in the folk's motor home. It was fun to get together with them again. On the way back to Lake Placid, we stopped at the Altamonte Mall, the largest in Florida. Gene and I got some clothes. Brad bought a little hair dryer. Bridget bought some shoes and three outfits for her stuffed Snoopy dog. Brenda was looking for a "gunny sack" dress but didn't find what she wanted.
Mom and Dad took us to Hammock Park where we walked a boardwalk over alligator swamps, picked oranges, and had wild orange pie. Gene preached at a couple of the Florida churches while we were there: in Okeechobee and at New Wine Fellowship in one of the towns close by.