Mom wrote their story in 2014 in order to share their history with family and family to come.
I'm excited to now share their story with YOU!
In The Ziemke Story you will learn of their Christian Heritage, their early years, ministry, trying times, family, where they've been, and how they ended up where they are today!
We will endeavor to share a little bit of  The Ziemke Story each week as Mom wrote it to her children, grandchildren, great grandchildren, and beyond.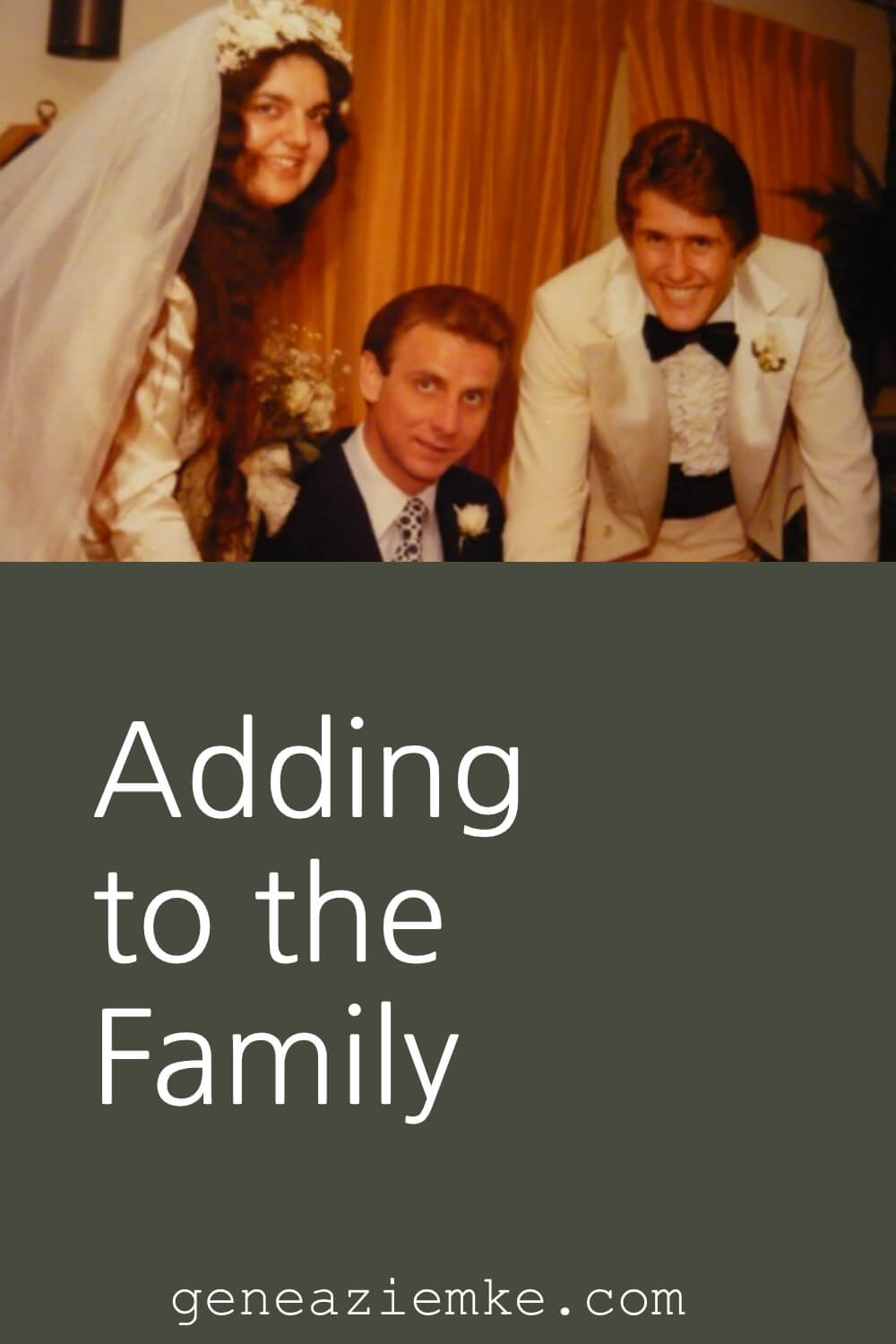 Adding To The Family
In March of 1975, Debi came to live with us.  She had attended college with one of the girls from church, Chris.  Chris brought her to church and we learned her story.  She had been born to an East Indian woman from Canada who claimed the father to be Caucasian Canadian.  It was a disgrace in the East Indian community to have a 'mixed race' child.  The woman's parents arranged for her to marry an East Indian man.  The man, Herbert, brought his wife to Washington for the birth of the child, Debi, and then paid a foster family in Canada to raise her.  As Debi got older, a girl in school, recognizing her last name and thinking she may be a relative, began to ask questions.
For high school then, Herbert transferred Debi to Annie Wright, an all-girls' boarding school in Tacoma.  After graduation, Debi started college in Tacoma and Herbert rented an apartment for her.  Debi was not comfortable living alone and, because of class scheduling conflicts, she was down to just one college class. She was drinking a lot, on drugs, having parties, and felt used by so-called friends.  The foster parents in Canada didn't want her back.  She was very depressed and contemplated suicide. Scared and insecure, she needed to make a change.
Coming to church with Chris, Debi gave her heart to God, was baptized and received the Holy Ghost, and looked for further direction.
We had a meeting with our children to see if they would like to invite Debi into our family.  They agreed and we welcomed her in.  She was barely 19.  She had never had anyone she could call Mom and Dad (she called her Foster parents Aunt and Uncle) and she was anxious to feel part of a family. There were some difficult times of adjustment.
Debi had her old friends and a difficult to break smoking habit.   Our strict 'holiness' standards were troubling to her and living with the Pastor's family put extra pressure on her to be an example but the church was the best thing for Debi and brought her into a relationship with Jesus she had never known before.  It was a good growing time for her and she felt safe in spite of the difficulties.
In June of 1975, Debi went with our family to a Tiller Family Reunion in Omaha.  We stayed at Uncle Wallace's Ramada Inn.  We rode the Belle of Brownville boat up the Missouri river with 215 people on board, singing and eating.  We toured the Ponderosa farm Dad was renting to raise beef cows and calves.  Debi and Brenda stayed a couple of weeks longer with Mom and Dad Mincer on the farm.
Debi got her driving permit and practiced by driving me everywhere I needed to go until she got her license.  She lived with us for five years prior to marrying Chic in 1980.  Hers is a separate and lengthy story, most of which she has written and will put into print.  She is still a part of our lives as are their children, Amber and Brittney.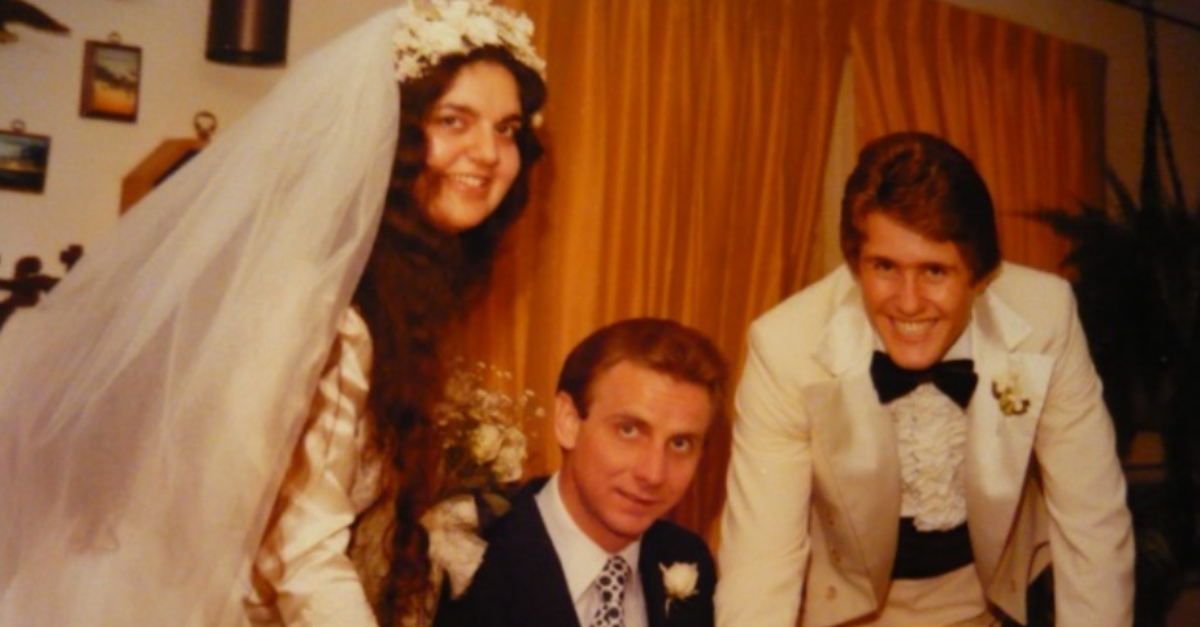 Debi has had many health challenges throughout her life.  Through it all she has maintained a strong faith in God and been tenacious in her bounce back from each challenge.  She has been a faithful wife and a wonderful Mom.  She enjoys preparing healthy foods.
Amber's job has taken her to New York City (a city she loves) as a Sales Solution Consultant for the Benefit Mall.  She will be making a job change in the fall as she has accepted a position with the New York Dream Center as overseer of Interns.
Brittney got her start with Zip Car in the Seattle office and was promoted to Field Services Manager at Zip Car Boston. She married Raleigh. Both girls are very talented and dedicated to God.  Brittney has a ministry in song.
Quick Quotes from my letter to Mom July 17, 1975:
I overheard Debi talking to a girlfriend about great grandma Tiller, "She's 84 but she's just an older person who's got it all together and really has a lot of neat things to say".
Back home, I took Brad (age nine) to the dentist but he wouldn't sit still to be examined.  He seemed afraid. The dentist gave me a prescription for something to relax him before the next appointment. It was a liquid so I put it in orange juice as was recommended and had him drink it before we left home. It took some encouraging for him to finish it and afterward he said, "Mom, don't ever buy that kind of orange juice again".  It was humorous but a little sad too.
Brad had his first experience in "produce" sales while we lived at this house.  There were fruit trees (apple, pear, and plum) and pie cherry trees.  He picked several bags of apples and put a sign by the road to sell them.  No one stopped to buy that day but the next morning, there was a knock at the door.  The man asked for a bag of apples.  Brad offered to go pick him a fresh bag, thinking those picked the day before would not be good now.  The man was glad to take those already picked. The price was $2.00 for the whole bag.
Someone brought a guest to church on a day visit from Fort Steilacoom mental hospital.  The next day, the woman showed up at my door.  She told me she had walked away from the Mental Hospital.  I called the hospital when she was in the other room to ask what to do.  They asked if I had small children in the house.  I did of course, so the response was that I should take them, go away and leave the door unlocked.  They would have the police come and get her.  Whew!  An hour later, back home, she was gone.
Gene had several preaching engagements from time to time and at various places.  Often he preached at Conquerors Bible College.  In June, 1975, he went to Alaska and preached three nights for Missionary Bill Crumpacker.  He said it was hot as Texas and dusty but flying over the mountains was pretty. He could see the wild mountain goats and rams running along as he flew in a small plane next to the mountains into the interior, real home missionary country.  Bill was a pilot.  A few years later, Bill and his wife were killed as they tried to land or take off from a sand bar there.
We often had someone living with us.  Before we left Puyallup in 1986, we concluded that we had only been alone as a family about three months in 20 years.  Jeff was with us a few months prior to that in Hawkins.  In our first year or so in Puyallup, two girls were with us for the summer, Joyce Graves and Frieda Mauer Ziemke.  Ron and Paulette Winiarczyk lived in our attached garage on Chrisella at least a month while deciding their next step. Jeff and Frieda were with us at least six months following their marriage. Ron and Janie Mace were with us awhile in 1970.  Mom Ziemke lived with us for seven years, from about 1970 to 1977. Sharliss Lindquester was with us over a year or almost two, 1974-75; Debi Doman/Peri for five years, 1975 to 1980, Ladonna lived with us and worked at the church from August 1977 when she was 19, until she was married in April of 1979.  We were in our Firgrove Estates house then and simply put a door on what was meant for a formal dining room and made it her bedroom.
Kevin Herrin was sort of an intern and lived with us awhile.  Gwen Kellogg and other young girls stayed with us for a few months or weeks. Ron Ens stayed with us while working on our new church building.  Cindy came for a while.  We had a lot of company, evangelists, and special guest speakers and singers through the years, including missionaries who came by on deputation. Most of them stayed in our home.
Mom Ziemke was very helpful around the house – so much so that, at times, it was frustrating to come to my cleaning day and not know what needed to be cleaned.  She and I had different opinions about the purpose of a dishwasher.  When I got my first one, to me it meant I wouldn't have to wash dishes any longer.  If the load was too full, I'd rinse and set aside the rest for the next load. To her, it meant there should never be any unwashed dishes in the sink.
I combed her hair for her in one of those do's that would last several days and she wore a scarf tied around it to protect it at night.
She loved to cook and bake and had some great recipes. One Christmas she and I worked together on making several kinds of treats: Brabakkles, Dreams, Bon bons, sugar cookies, and fudge.  My mouth watered especially over the apple and strawberry cakes.
Since Mom Ziemke lived with us and was very opinionated, often she spoke out when we had guests about something I wasn't in agreement with.  The following became my standard statement:  "The opinions expressed by the members of this household are not necessarily those of the management".  I think she was fine with that.  She worked at a small grocery store on Pioneer Avenue in Puyallup. Either Gene or Jeff would take her to work and pick her up.  At times, the kids would go along and she would buy them a treat. That is where she met Valerie Peterson, witnessed to her and won her to the Lord.
After living with us for seven years, Jeff wanted Mom Z to come and live with them.  She continued to be hospitable and made dinner for us on several occasions as did Frieda.  I think she was with Jeff and Frieda 14 years before they divorced. In 1992, Jeff helped her get into a senior citizen apartment close to Safeway in downtown Puyallup.
We loved taking special company to the famous seven course breakfast at Snoqualmie Falls Lodge.  Breakfast consisted of juices, lots of fruit, hot cereal, pancakes, eggs, bacon and sausage, biscuits served with honey from the sky, and pastries.  I'm sure I've forgotten some of it.  My Mom and Dad went there with us when they visited too.
Brad was baptized April 24, 1975, during our revival with Kenneth Phillips.  Lou Mensonides and Mickey Denny were praying with him when he began speaking a few words in tongues.  Debi got the Holy Ghost in that same revival the next day.
As ministers with the UPC, we didn't have TV in our home.  I don't think the kids regret being raised without it.  Jeff and Frieda had a TV.  It was acceptable to watch it when we visited them, however, Jeff or Mom Z were always talking about something or making remarks about the program so we really didn't get much TV watching in. Often, Gene would 'go see his Mom' on nights when there was something he wanted to watch.
Since Lavonne and Joe lived in Portland, we would either take trips to see them, or they to see us. One time Spencer broke his arm riding a bike down the steep embankment that separated our yard from the church parking lot. Those daring boys weren't afraid of anything.
I usually prepared Sunday dinner in advance and left it in the oven while we went to church.  Most often it was beef roast, seared and covered with Lipton onion soup mix, and slow roasted at 325 degrees. It would be complimented with mashed potatoes, carrots or corn, salad, dessert, and sweet ice tea.
The iced tea was the best made as follows:
Steep 4 T loose Lipton Tea in a bowl of boiling water for 5 minutes
Strain tea through a paper towel in a strainer into
2 ½ cups of sugar in a 1 gallon pitcher
Stir until the sugar completely dissolves
Add cold water to make 1 gallon.  Serve over ice.
A favorite cookie recipe was given to me when I first came to Puyallup.  It was known to come from someone in Idaho and was called, Estelle's Chocolate Chip Cookies. It could be made in a variety of ways and was always pleasing to the children and company alike.
1 c brown sugar
1 c white sugar
1 c shortening
1 t vanilla
2 eggs
Cream together first five ingredients.  Add the following dry ingredients.
1 ½ c flour
1 t soda
1 t salt
Add 3 c oatmeal, chocolate chips, raisins or nuts
Drop by teaspoon on greased cookie sheet, or spread evenly in cookie sheet or larger pan for bars.
Bake at 350 degree oven 8 to 10 minutes for cookies or 15 to 20 minutes for bars.
After meals, I required the kids to spend 10 minutes helping with the dishes.  Our goal was to have them done that quickly and most of the time they were.
After we changed to Sunday afternoon service instead of morning and evening, we often had French Pancakes (Crepes) for brunch, complete with strawberries, nuts, and whipped cream.   The recipe was 4 eggs, 2 cups milk, 1 cup flour, ½ teaspoon salt.  Mix ingredients and fry in hot oiled skillet – tipping skillet from side to side as batter completely covers the bottom (about 1/3 cup batter for average size skillet). Turn. Roll.  Makes approximately 12 pancakes. Serve with butter, syrup, and varied fruit such as peaches, strawberries, raspberries, and/or whip cream and nuts.
Gene was Washington District Youth President for seven years, 1967 to 1974, being re-elected every two years. That meant more involvement in Youth Camps and Youth Conferences and General Conferences, planning classes etc. and preparation, even painting signs and banners, and making a Mr. SFC (Sheaves for Christ) – which sort of looked like the Wendy's hamburger man. Gene was the Washington District Missions Director for one year.
Quick Quotes from my letter to Mom October 9, 1975:
Gene came home from the conference two days early – very sick.  We picked him up at the airport and took him right to the hospital on Monday evening.  This is Wednesday.  He may get to come home today, but probably tomorrow.  His tonsils abscessed.  The pain in his head, throat, and ears was almost unbearable.  They've given him lots of shots and IV's and when he can begin to get nourishment by mouth he can come home.
After this, Gene developed Asthma.
Quick Quotes from my letter to Mom December 6, 1975:
A "neat" thing that happened lately was a wedding we had.  The young couple was just recently saved and had been living together.  She went to live with a family in the church.  They came to Gene and wanted him to marry them in a regular Sunday night service so that all their friends and relatives would find out about the Lord and Pentecost at the wedding.  It was so lovely.  They are such a smiling, jubilant couple – so elated over their new found truth.  We had a regular song service.  Then the lights were dimmed and candles lit.  The choir sang "To God be the Glory" as the wedding party took their places.  After the vows, each took the microphone and, in their own words, pledged their vows of love to one another. At the end, when they turned to face the audience and Gene introduced them as Mr. and Mrs. Doug Greer, instead of running down the steps and out, they just stood there, faces beaming, and the congregation began to applaud – and then stood and applauded.
Such a glory to God of what He had done for them.  While they were still standing there, the choir sang a beautiful song they've sung before but was so fitting for them.  It begins slow and has a regal sound and then gets fast on the chorus: "We who have walked in darkness have seen a great light (repeat), shining through the shadows of the midnight comes this great light.  For unto us is given a promise from heaven. For unto us is born the Word (then the chorus) He is the light – light of the World".
Then they came and sat down and Bro Hopkins preached about the Bride of Christ, relating it to the Jewish weddings where the groom comes to the bride's home with great pomp and takes her to his home.