Mom wrote their story in 2014 in order to share their history with family and family to come.
I'm excited to now share their story with YOU!
In The Ziemke Story you will learn of their Christian Heritage, their early years, ministry, trying times, family, where they've been, and how they ended up where they are today!
We will endeavor to share a little bit of  The Ziemke Story each week as Mom wrote it to her children, grandchildren, great grandchildren, and beyond.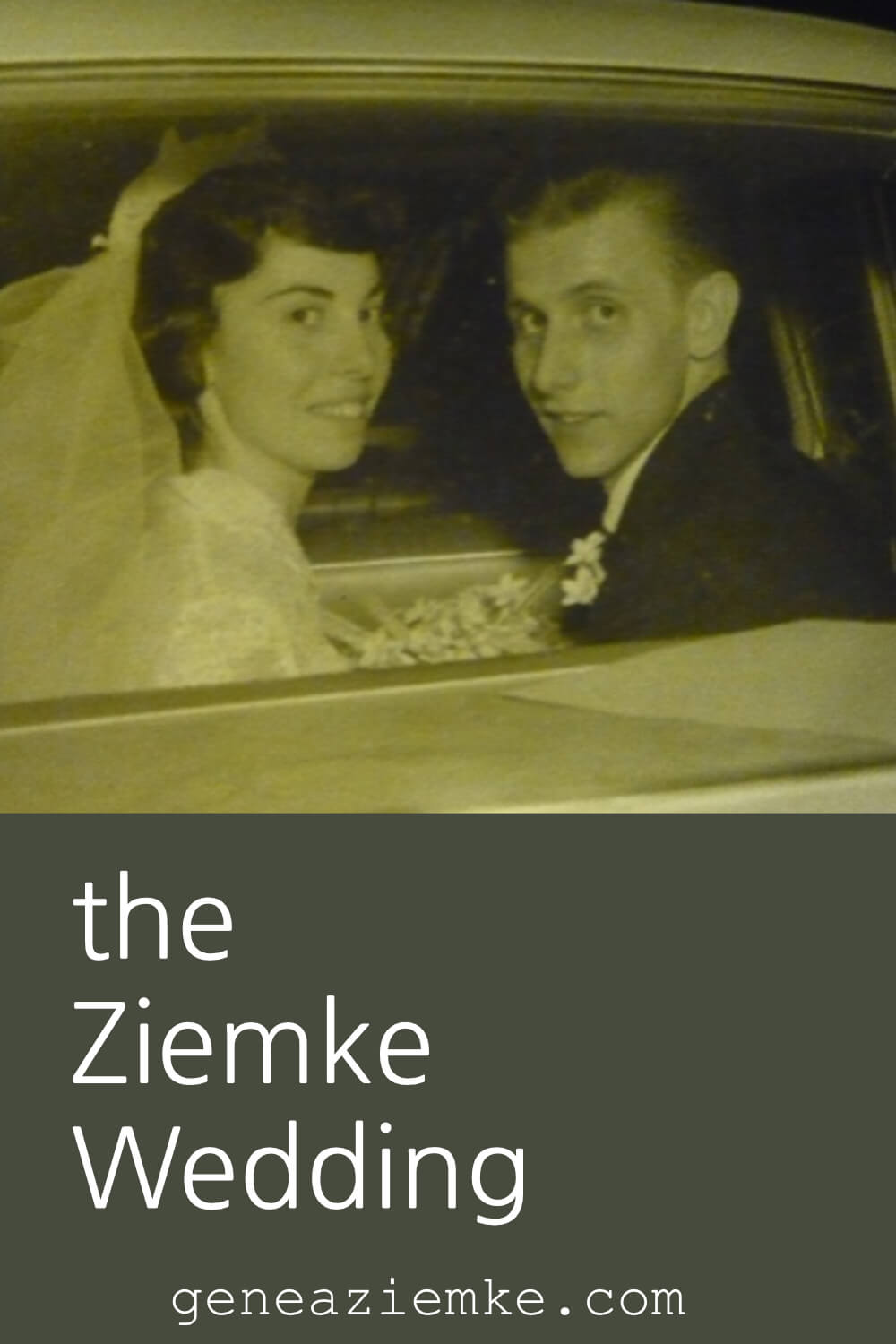 Our Wedding – 1962
When the school year came to a close, and Gene graduated, we drove back to the Midwest with friends, Kay Bell and her brother Dave, leaving Portland on Sunday, June 9.  It was just two weeks before our wedding. Gene went on to Wisconsin. We both had kept ourselves pure morally and would be married having never given our virginity away.
Mom had done much of the planning and made dresses for the bridesmaids, candle lighters, and flower girl.  Lavonne was married two years prior and we had shopped for a wedding dress together with the idea that we would both use it.  That was a non-issue.
A florist friend from Portland, Steve, offered to come to the wedding and do our flowers.  In discussing the plans with him, he suggested doing an "Iowa Farm Girl" wedding using blue gingham fabric for the dresses and country flowers for the bouquets.  The bouquets included bearded barley sprayed white, blue and white cornflowers, belladonna delphinium, and white daisies tied with blue satin ribbon. My bouquet, arranged on a white Bible, was adorned with French lace, stephanotis, and white barley.
My Uncle Wallace gave a scripture reading.  Pete Ziemke sang "I Love Thee" and "The Lord's Prayer".  Uncle Howard and Aunt Martha Tiller sang, "My Task".  Aunt Millie played the organ and Uncle Jerry Tiller, Pastor of Calvary Apostolic Church in Omaha where the wedding was held, officiated.
Gene's brothers and mom came with him from Wisconsin. The King's Couriers, a sextet now traveling for the college, came and sang at the reception, as did the church choir.  We had our reception in the Riverview Park Pavilion in Bellevue.
We spent one night at a hotel and then headed for Wisconsin, stopping in at the Wisconsin Camp Meeting where Gene could get acquainted with Pastors in the area and enjoy some fellowship.  He received his "General License" to Pastor while there. The little cement block room sparsely furnished with a simple bed was far from being a honeymoon suite.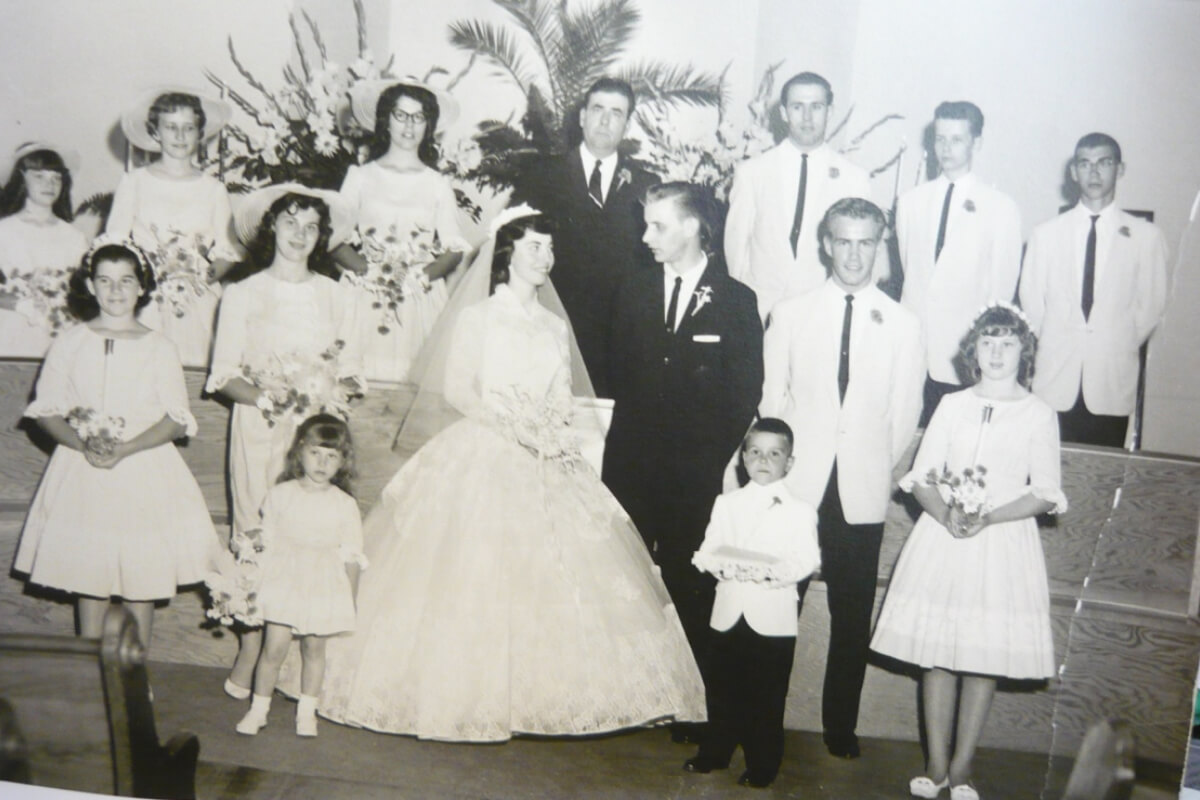 The World At The Time We Were Wed
Women's skirts were becoming shorter until girls wore them above the knees.  Ours were worn just so the knee was covered.  Dresses were very plain without collars and straight or pleated skirts.  Huge hats and fluffy or ratted hair-do's and French rolls were in style.  In a short time, the men's styles were changed from two-button suits to three-button and back to two.  Pointed and then square toed shoes were customary.
Low, sleek cars were the most widespread mode of transportation.  Foreign cars and American made small cars were becoming very popular.  Small cars previous to this were rarely seen.  City buses took the place of street cars.  Jet planes, for those who could afford the ride, were commonplace.  Explorations were being made into outer space by Russia and America.  Astronaut was a new word.  Ranch style homes were more popular than two-story.