Mom wrote their story in 2014 in order to share their history with family and family to come.
I'm excited to now share their story with YOU!
In The Ziemke Story you will learn of their Christian Heritage, their early years, ministry, trying times, family, where they've been, and how they ended up where they are today!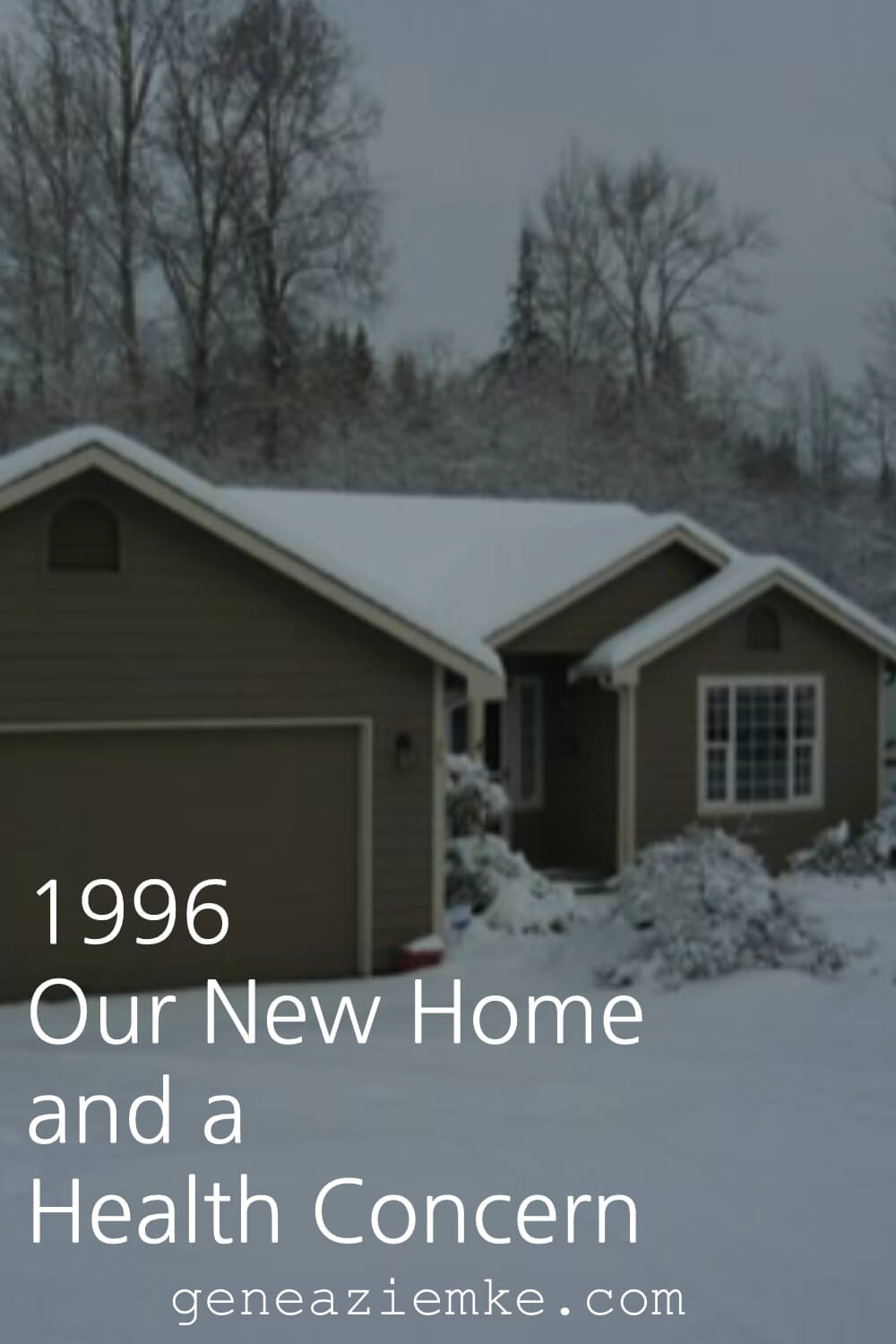 1996
Quick Quotes from my letter to Mom January 28, 1996
Brenda and Brett are still organizing books in their new shop. Lindsey is at the "jabbering-like-she's-really-talking" stage. She loves to watch Barney on TV. The other day their electricity went off and she was standing in front of the TV jabbering and stomping her foot like "Turn it on"!
Our New Home
On June 11, 1996, I located our potential new house while driving around myself. It was in Sterling Crest, a new division in Milton. I called our real-estate lady, Clarisse, about it and she met Gene and I there. The house was just nearing completion. Within a week, I was boxing up my kitchen for the move.
In July, we organized our funds and got a loan from the Washington State Employee's Credit Union. Three thousand dollars from my account, $2500 from Gene's account, and $2800 from the Rose Petalers account gave us the amount we needed for a down payment and closing costs. It felt so good and right.
When we got the key, I made a special trip to the empty house just to go in, kneel down, and thank the Lord for it.
We moved July 27, 1996 to Milton, WA 98354. Whew!
In September, with my Mom and Dad there, we dedicated the house.
A year later we built an additional 2-car garage with an upstairs storage area. We used it for the Rose Petaler business and for the 50 Chevy stored there.
Fifteen years later, we made the final house payment.
A Health Concern
Bridget and Brenda heard of an acquaintance who was diagnosed with melanoma and just lived a short time after.
Both girls then began to wonder about moles they had and decided to get them checked. Bridget, especially, had used the tanning beds and had spent time in the sun in Florida. Before we left Puyallup, the dermatologist had advised her to come back periodically to get checked as she had developed so many moles all over her body. Because there was never a change, she stopped going. This new scare prompted both girls to get checked and Bridget was found to have a malignant melanoma.
It was removed and then re-excised to assure they had gotten it all. Several more moles were tested and she continues to be checked and often biopsied to assure that no more have developed.
Praise God that they were prompted to get checked before it was too late.
A lot of prayer went up for her in that regard and we believe God heard. In fact, Gene felt he had a promise from God one day as he was working in the yard at the cabin. A song kept going over and over in his mind as he prayed. It was the chorus of "The Power of His Love" by Hillsong.
Hold me close
Let Your love surround me
Bring me near
Draw me to Your side.
And as I wait
I'll rise up like the eagle
And I will soar with You
Your Spirit leads me on
In the power of Your love.
Just then, an eagle flew low, straight across the lake toward him and landed in a tall tree in our yard and stayed there all afternoon. That had never happened before. Eagles had been around the Lake but flew high and never close.