Mom wrote their story in 2014 in order to share their history with family and family to come.
I'm excited to now share their story with YOU!
In The Ziemke Story you will learn of their Christian Heritage, their early years, ministry, trying times, family, where they've been, and how they ended up where they are today!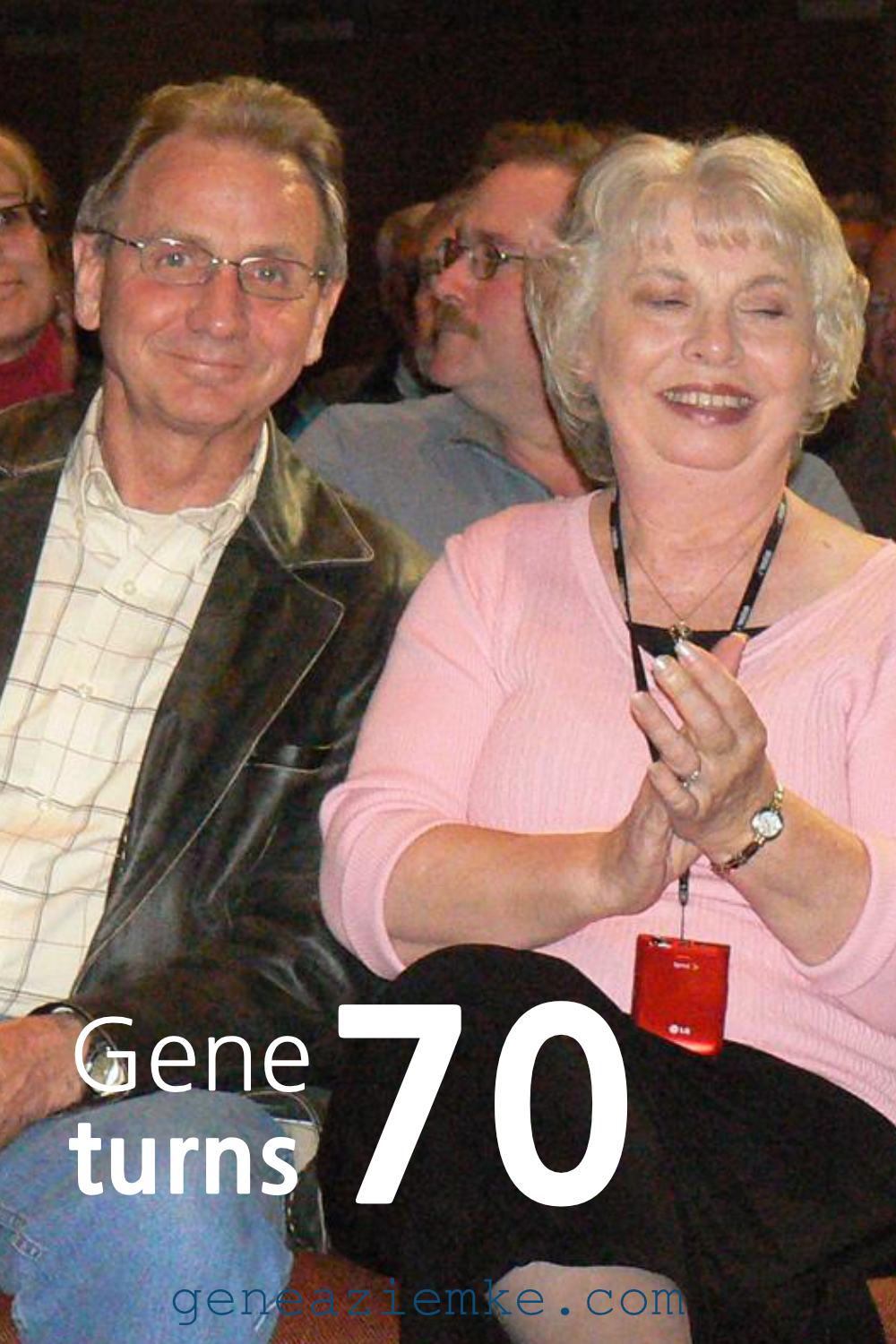 2010 – Gene Turns 70
We surprised Gene with a big party. The kids and I had been planning it for a long time and really pulled off the surprise. We left it up to Brad to get Gene to the church where it was held. Brad concocted a story about Wendy having car trouble and barely making it down Military Road to the church parking lot. Gene was with him, supposedly to go to a car show. When they got to the church, to "rescue" Wendy, and saw many cars in the parking lot, they decided to go in and see what was going on. On opening the door to the sanctuary, Gene was dumbfounded when everyone yelled "Surprise". I don't know how many people were there but, at one point, we had 70 men and boys who lined up at the front (young to old) to represent his 70 years.
Brenda and Bridget did so many creative things – from the invitations to event planning and emceeing. They made and gave out play money with Gene's picture on it which could be spent at the old-time candy store display in the foyer. Root beer floats were served. Darah played the flute.  Lindsey sang.
There was a guest book, a photographer to take random shots, and a slide presentation of him through the years. Our sons-in-law, Brett and Steve, told some funny things about Gene and their first introduction to him.
Each guest was given a numbered ticket and Bridget used facts from a book about 1940 to give away gifts as Deven and Jackson drew the winning numbers.
For instance, in 1940:
The 40 hour work week was instituted – the person with the winning ticket got an old fashioned black lunch box.
Nylons were first available (previously there were only silk hose) – Milbre had the winning ticket for a pair of nylons.
Sugar was 59 cents for 10 pounds. Jim won 10 pounds of sugar.
A house was $ ?? – A LEGO house went to Bea.
Gas was ? cents per gallon – A gas can went to Jeannine.
College tuition was ??? – A $2 bill and jar to save for college fund went to Joe.
Other prizes included – the "life" game, a package of Kool-Aid in glass pitcher, etc.
The grandkids took part in honoring Gene with a Grandpa poem.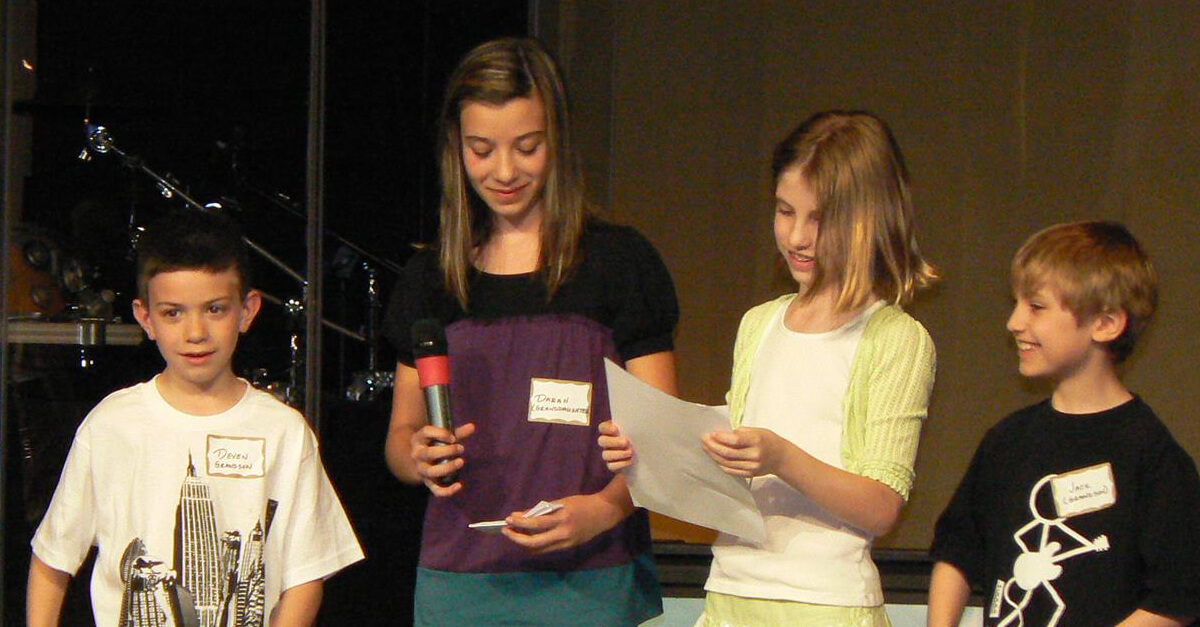 Happy Birthday Granddad
A take-off from a poem by © Yasmin
Deven:
Grandpa you're a handyman
if you can't fix it no one can
and even though you're turning 70
it won't stop you from doing plenty
Darah:
You help out even though we say you shouldn't
you do things that we know we couldn't
you're kind and funny and sometimes you get mad
but it stops us kids from acting so bad
Justine:
Grandpa we miss you when you're not here
when you're traveling, fishing, or bringing others cheer
you always encourage people to do their best
and you don't get too upset when we leave your house in a complete mess
Jackson:
If I were you I would be proud
for raising a weird and wonderful crowd
for loving your kids and then theirs too
for helping people as we would help you
Alex:
And we hope you have a great day
and that this time is happy in every way
happy birthday to you and we hope you have fun
everyone thinks your brilliant and we love you a ton
All together:
So gather round and lets all shout
because we are so privileged to have a man like Grandpa Gene about
Happy Birthday Grandpa
Note from Bridget:
Were you at Dad's 70th Birthday Party?
You might see yourself here!
These are snapshots from Dad's 70th given to us by others!