Mom wrote their story in 2014 in order to share their history with family and family to come.
I'm excited to now share their story with YOU!
In The Ziemke Story you will learn of their Christian Heritage, their early years, ministry, trying times, family, where they've been, and how they ended up where they are today!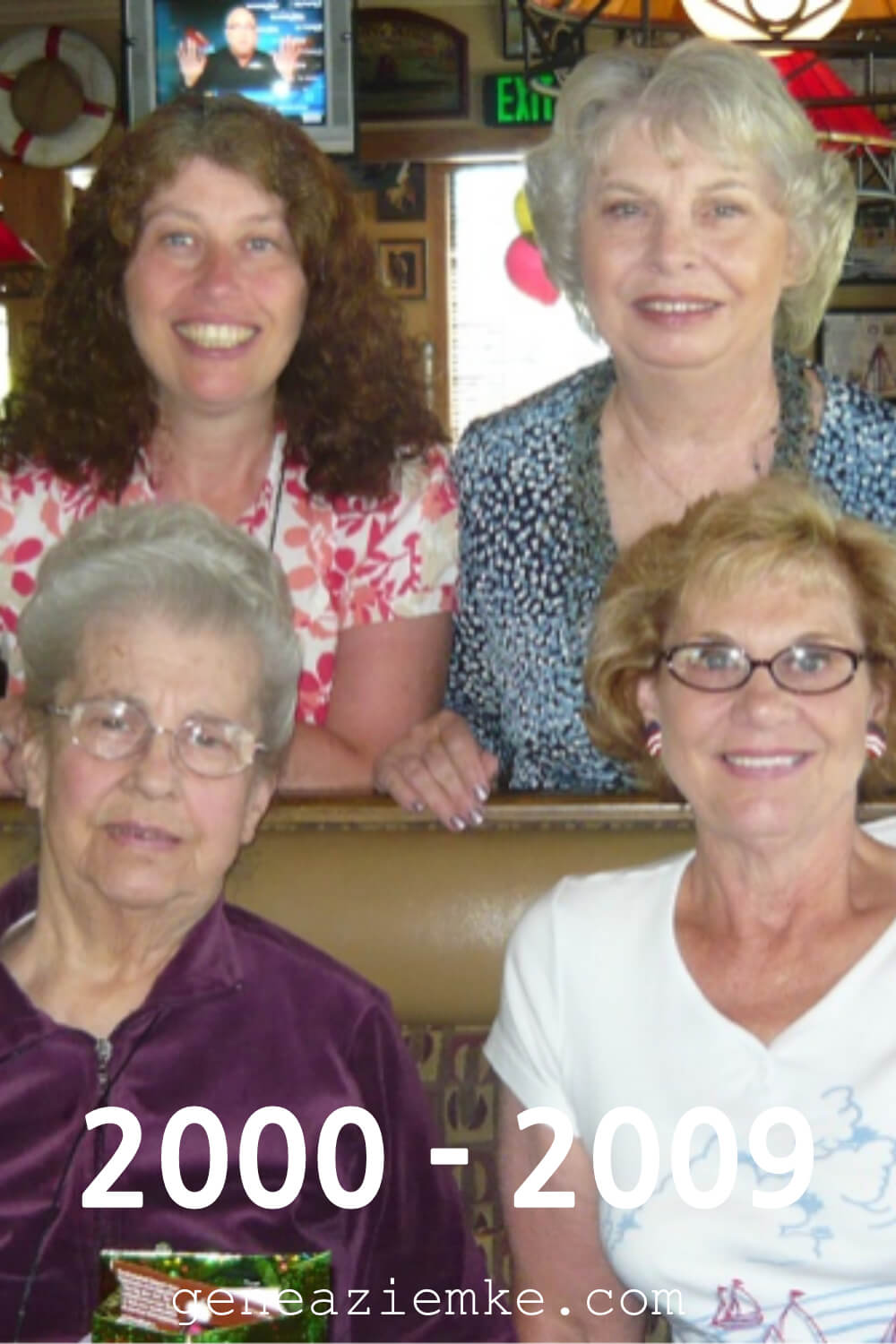 2000 – A 60th Birthday
Gene turned 60. We didn't have a huge party but invited quite a few friends to our house to celebrate. Because he was so into cars and because he'd had several procedures and/or surgeries on his eyes, ears, and nose; I had a T-shirt made for him which said: "60 Year Old, One Owner, Many New Parts, Not For Sale". He wore it for the party.
2006 – Flipping A House
In an effort to boost our income, we decided to try our hand at "flipping" a house. We purchased a small home in July in the Shorecrest area of Shelton. Bridget and Steve helped us with the renovations. We hired Brett's brother's company to haul junk away. We had it reroofed, put new flooring throughout, and painted it inside and out. It took many trips to Shelton and many hours of labor, including a lot of clean up. We sold it in November for a profit of over $10,000, having listed it with Chic Peri. We kept an adjoining lot for another five years. By the time we paid the water fees and homeowners dues for that period of time, the profit on the lot when we finally sold it was a meager $2600.00. It was a good experience though and kind of a fun project to do with family.
2007 – Lorraine's Retirement
I retired from my State job in 2007, at age 65, and started drawing retirement plus Social Security. The two together were almost as much as I had brought home in my paycheck, so it just made sense.
A nice retirement party was given to me by my family. A highlight was the cake I had requested; a white chocolate mousse cake from the famous "Salty's" restaurant. We thought of making it ourselves and were able to get the recipe but there was a very long list of ingredients and the recipe looked complicated. The price was high but worth it. At a retirement luncheon at work, I humorously donated items to other staff – such as my dried up plants to the Kathy who always reminded me to water them, my tool box to the one who always borrowed tools, etc. etc.
I retired but didn't take a break from activity. I volunteered more at church, overseeing the Guest Services desk, and starting a fellowship group for singles over 30. After two years, I gave up the singles group and, after five years, Guest Services. Both had taken a lot more time than it would seem in the planning and making contacts, staffing, etc.
2008 – A Trip In Our Motor Home
In September and October 2008, we took a month long trip in our Daman Daybreak motor home. We retraced the route Gene used when first coming to the Northwest for Bible College at age 19. We visited relatives in Wisconsin and Gene was able to attend his 50th class reunion in Union Grove. We also toured the Branson, Missouri area and enjoyed many of the shows there. While we were away, our new youth pastor, wife, and children stayed in our house while they looked for a place to live.
2009 – Mom Mincer Turns 87
Mom turned 87 in July, 2009. Ladonna and I met Lavonne and Mom half way between Milton and Vancouver at exit 79 for lunch at Applebee's. Mom was so surprised. She thought it was an accidental meeting. It was fun to surprise her.